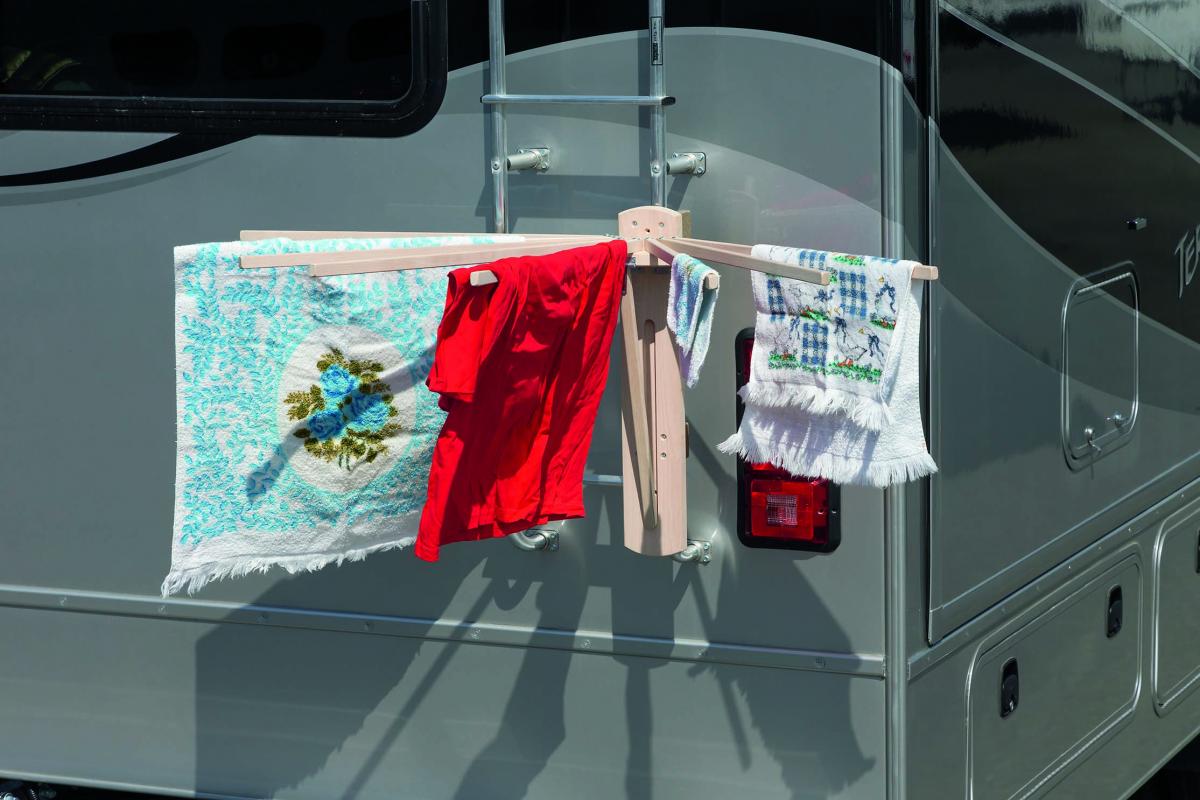 Red Hill Woodworks specializes in manufacturing clothes drying racks that save energy, and fold up for compact storage. With their new product, the 8-Arm Camper Rack, they offer a compact and efficient way to dry your clothes or towels on vacation.
The 8-Arm Camper Rack hangs on your camper ladder for 16 feet of drying space, and can be lifted off and folded up for compact storage. When folded the Camper Drying Rack is 6"x32" making it easy to stow away while traveling. Perfect for cross country trips, or camping trips by the lake, the 8-Arm Camper Rack will save you space while offering a place for the whole family to dry their bathing suits and towels.
To view Red Hill Woodworks' other space and energy saving drying options view their profile page.