Since Swing Kingdom opened their doors over a decade ago they have been developing a reputation as one of the most respected and innovative swing set manufacturers in the country. Their most recent innovation is a completely new take on the traditional swing set, encouraging play and fitness like never before.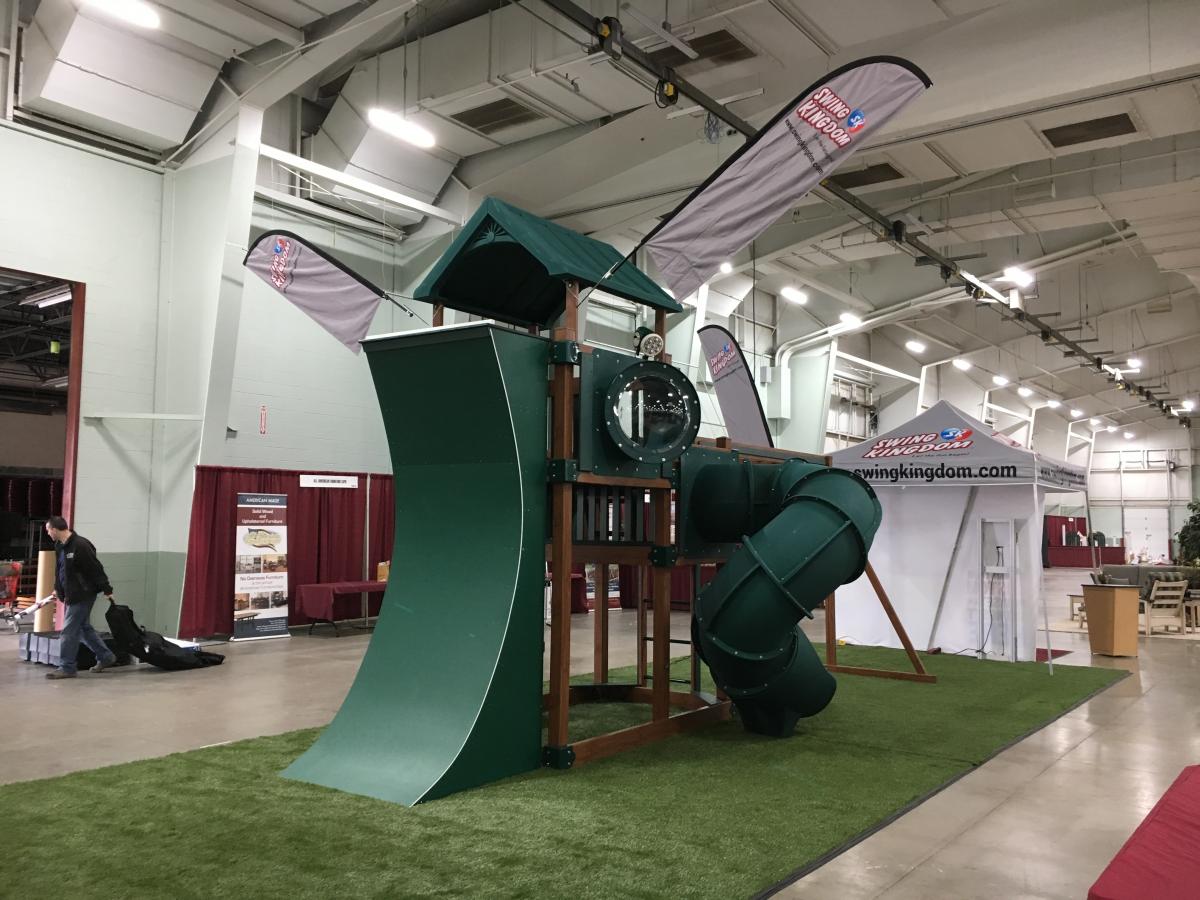 In 2017 Swing Kingdom has introduced Fitness Play, swing set features inspired by the popular American Ninja Warrior television show. Swing Kingdom provides scaled down versions ofsome of the most popular obstacles on American Ninja Warrior, transforming your customers' backyards into the arena. Children can practice climbing the various sized warped walls, making their way up the salmon ladder, or climbing rope, and much more. Having fun has never been healthier!
Also in 2017, Swing Kingdom introduced their first sponsor, fitness expert Josh March. Josh owns his own gym, emPOWER Training Systems in Lancaster, Pennsylvania. Josh is a great ambassador for Swing Kingdom, and shares their passion for bringing fitness to children around the country. Keep an eye out for updates on this partnership!
To learn more about Swing Kingdom or to inquire about carrying Swing Kingdom swing sets at your store visit their website at the link below.