Yeseterday marked the final day of the 2018 Keystone Wholesale Shows, another amazing show featuring some of the best in American-made wholesale products. It is always very exciting attending the Keystone Shows to get an inside look at some of the year's newest trends, and this year was no different. With many manufacturers showcasing their 2018 lines for the first time, the Keystone Show remains an incredible way to start off the year. This year many of our featured manufacturers attended the show, 4 of which were presented awards for their new products!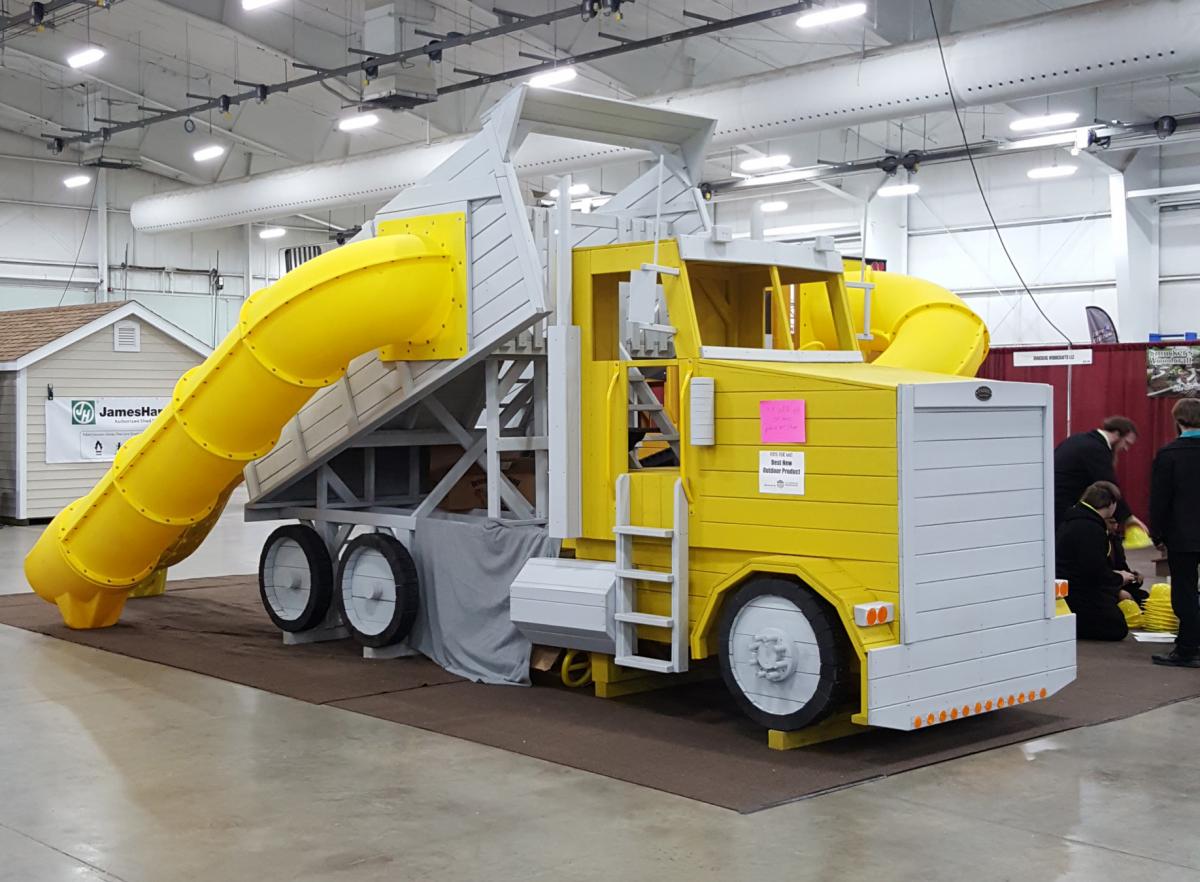 Kinzer Woodworking returned to this year's show showcasing their latest Painted Playset, an incredibly realistic dump truck. This set generated a lot of buzz among buyers and was voted "Best New Outdoor Product," an award voted on by attending stores. This dump truck is painted, and boasts dozens of fun features for children to play on. Take a look at the picture shown on the right, and be sure to visit Kinzer's AAW Profile Page to learn more about their company. Be sure to contact them for more information! 
Countryside Rustic Log has made some big changes in the last few years, the biggest being the introduction of their Live Edge furniture line. This line began as a few occasional tables and has grown to feature beautiful dining tables introduced at the Keystone Shows. This new addition was exstremely well received by buyers, and won them the award for "Best New Furniture Item." View Countrysdie Rustic Logs profile page at the link below. 
Countryside Rustic Log Profile Page
Swing Kingdom was the life of the party at this year's show, showcasing their line of Fitness Playsets for the second year. Over the past year they have made some incredible additions to this line, all of which were on display at the 2018 Keystone Shows. The buyer favorite seemed to be the 12' warped wall which proved to be a challenge for buyers and other manufacturers alike. All who were able to scale the warped wall were awarded a Swing Kingdom branded chair, and a thunderous round of applause from the dozens of spectators. Learn more about Swing Kingdom at the link below. 
Windy Valley Woodworks' exhibit at the Keystone Shows never ceases to amaze, the 2018 show being no different. This year Windy Valley introduced their line of fire pits and fire tables, earning them the silver medal in the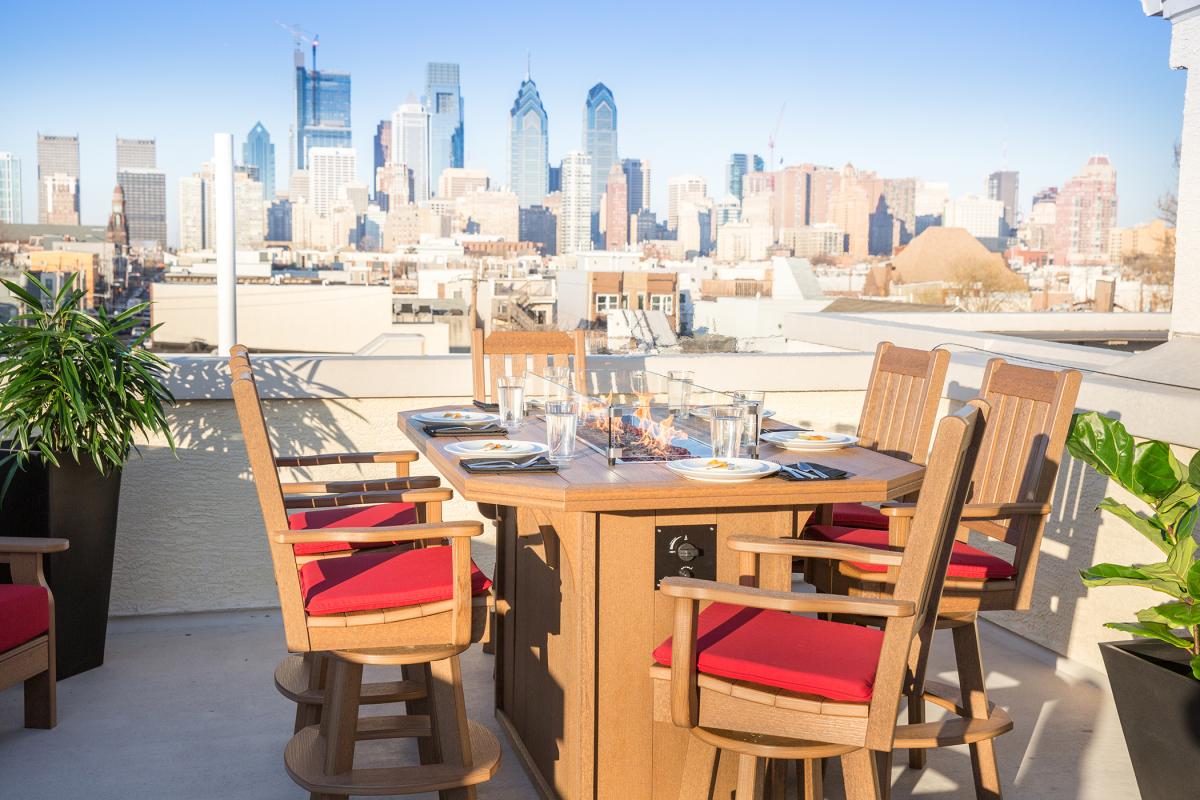 2018 contest for "Best of Show" award. Shown to the right is Windy Valley's Summerside FIre Dining Table. Windy Valley has also just released their 2018 catalog, filled with new styles and designs. Take a look at the link below, and be sure to contact them for more information!
Windy Valley Woodworks Profile Page