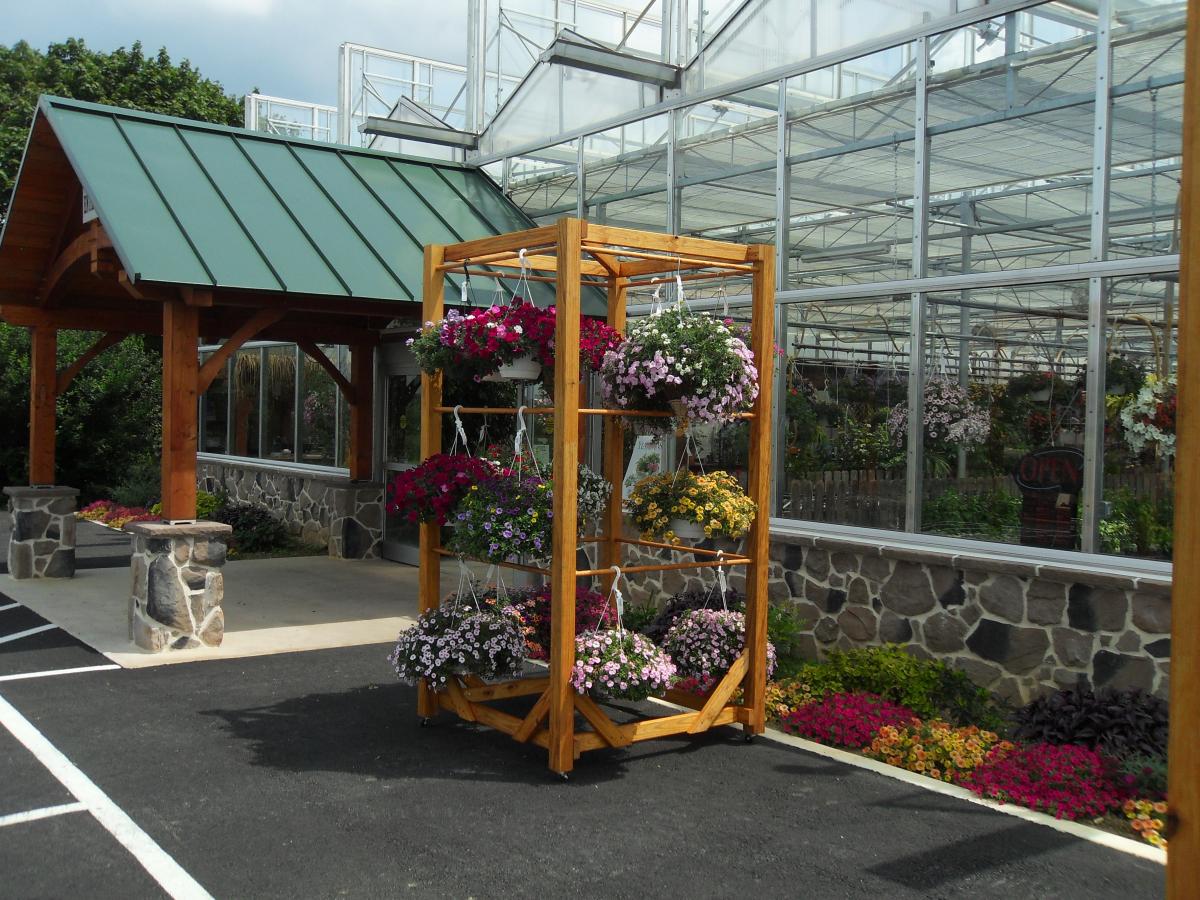 Manufacturers are hard at work prepping their booths for the Keystone Wholesale Shows on Feb. 22 & 23. Smucker's Woodcrafts, one of our featured manufacturers, has worked especially hard this winter to bring buyers 2 brand new products to the show. Known for their garden bridges, Smucker's have branched out their line this year with a hanging basket display two unique wooden trash cans.
The Hanging Basket Display offers buyers a beautiful handmade display to showcase hanging baskets like never before. These displays are perfect for garden centers showcasing seasonal hanging baskets, or stores looking to spruce up their outdoor displays. Smucker's Woodcrafts handmade wooden trashcans are a must-have for every store. These handcrafted and hand stained options provide stores a much more attractive option to the usual metal or plastic trash cans. They will also be introducing new lines of birdhouses and other decorative crafts, an industry that is brand new to them. Don't miss the opportunity to see all of Smucker's Woodcrafts new products in person!
Smucker's Woodcrafts products will be showcasing their product in a gallery sapce this year. Visit them at booths 95-96 and 112-113 to learn more about their products. In the meantime, check out their profile page and contact them at the information provided!