Over the past year Smucker's Woodcraft has been diversifying their product lines to better satisfy their dealers, and in June 2017 they have introduced a line of mini structures your customers will love. Some of you may recognize these beautiful structures, they were previously made by Smucker's friend and neighbor A L Woodworks. A L has gone a different direction with their business, and it was a perfect fit to transition this line of product into Smucker's portfolio.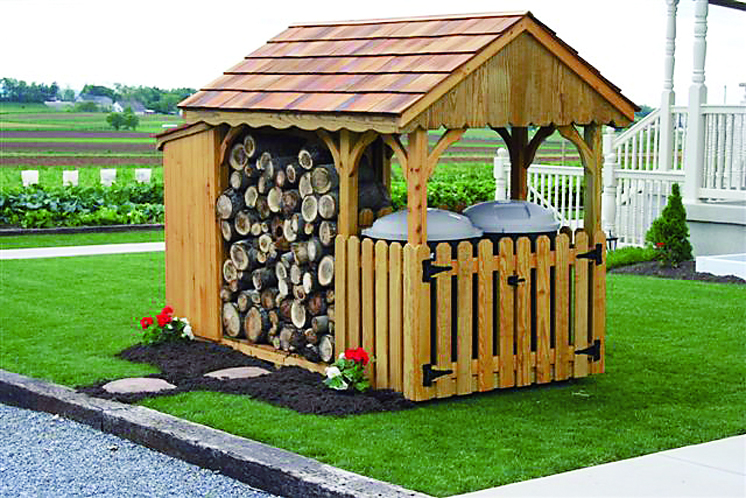 This line of mini-structures is perfect for any backyard, and minimizes the space needed to properly store yard tools and accessories. Shown to the left storing wood and trash cans, thesestructures fit perfectly in the front of back yard, and offer efficient storage options to every homeowner. Have a customer who requires special dimensions or features? No problem! Each mini-structure is customizable to fit your customers' dimensions and needs.
To learn more about Smucker's Woodcraft and their new Mini-Structures view their profile page at the link below.