Since 1988 Smucker's Woodcrafts has been developing their reputation as a manufacturer of quality garden bridges, and this year they are entering the world of custom woodwork. Woodworking is a passion for owner Dave Smucker, and offering custom work is a great way for him to exercise that passion.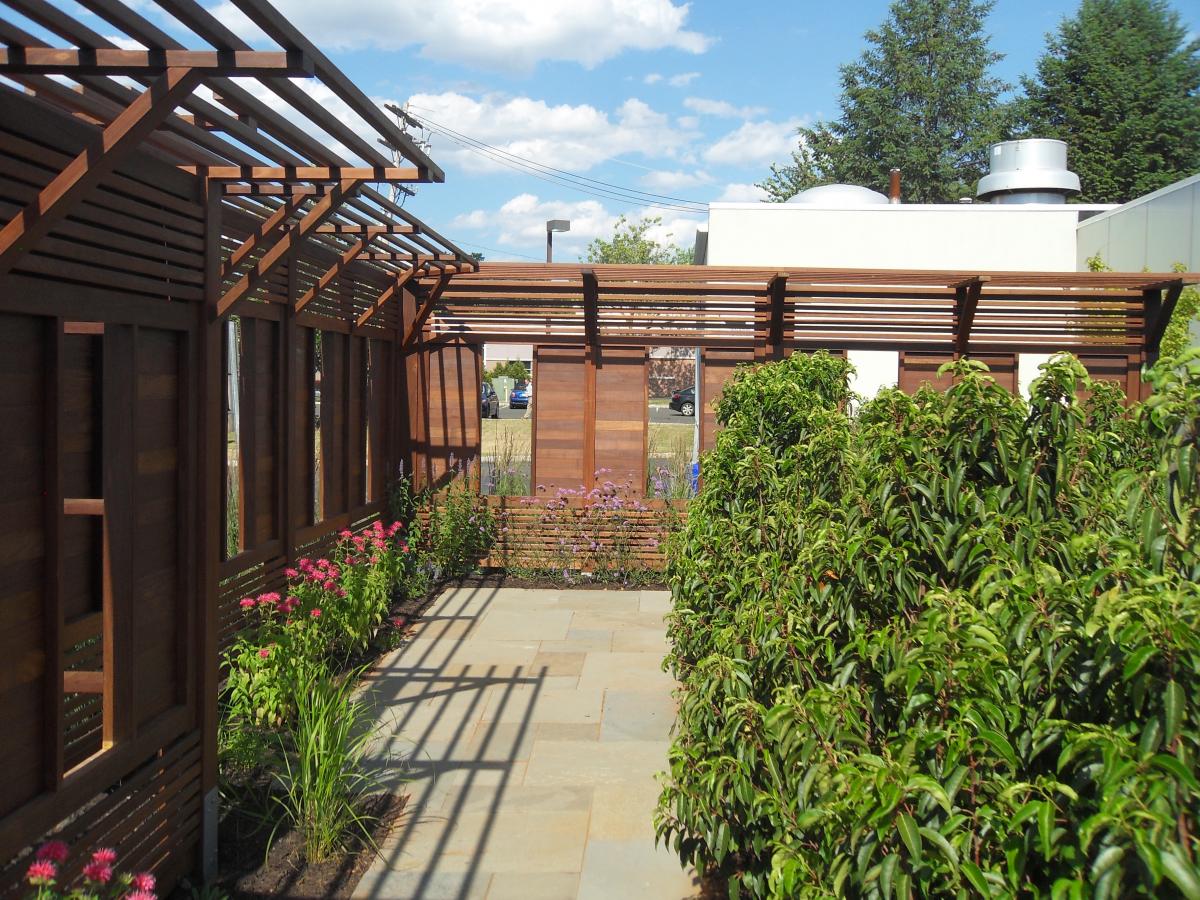 The pictures featured in this post are from a recent project built by Smucker's Woodcrafts. The hospital was planning a rehabilitation space meant to soothe patients, and ease their transition out of surgery or other medical care. The project leader approached Smucker's Woodcrafts with the plans, and they ran with it. Smucker's built the panels and the benches for this space, offering patients a place to reflect and recuperate. Dave Smucker grew up with woodworking, and is confident he can lead his team through various custom projects.
If you are interested in a similar project or have other custom work in mind, Smucker's Woodcrafts would be more than happy to give you a quote. To view previous projects and their full line of garden bridges follow the link below to their AAW Profile page.